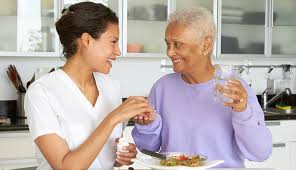 Serene Solutions LLC provides a variety of services to individuals who are in need of assistance with their daily living activities. Our individualized care plans are focused around the cient to ensure that the diverse needs of our clients are being met.
Serene Solutions LLC, along with out talented team of personal care workers, offers the following services:
Meal Preparation
Laundry
Medication Reminders
Bathing Assistance
Mobility Assistance
Light Housekeeping
Hygiene Support and Monitoring
Feeding Assistance
Fall Prevention
Companionship
To arrange for our services, to learn more or discuss the particular needs of your loved one, please contact us.
Personal care workers (PCW) assist clients that need a helping hand at home with their daily living activities.
The training provided to all of our personal care workers and caregivers gives them opportunities to improve their skills so they can better perform their responsibilities as caregivers.
How can you become a PCW?
If you are currently taking care of a friend or family member who is elderly or disabled. You can become qualified to get paid for your assistance.
Our caregiver training will allow you to enhance the quality of care you are giving.
The clients you are taking care of must be elderly or a person with a disability.
We accept Private Pay clients and many insurances. 
Your client should have a referral for an in-home care program from their physician.
Please submit a contact form along with your resume to apply to be a Personal Care Worker.